Empathic Life Solutions offers various programs aimed at helping families live and grow together in a safe and peaceful environment.  If you are experiencing higher levels of conflict, consider our Options or Caring Dads programs below.
Relationship/Marriage Preparation and Enrichment
Are there areas of your relationship you'd like to improve?  Would you like to communicate better?  Learn to resolve conflict in a healthy way?
Whether you are moving in together or planning to marry, our relationship preparation program can help you build a solid foundation.  If you are already in a long-term relationship and want to increase your connection and relationship satisfaction, our program will help you to:
Identify strengths and growth area
Explore personality traits
Strengthen communication skills
Resolve conflicts and reduce stress
Compare family backgrounds
Comfortably discuss financial issues
Establish personal, couple, and family goals
The program is scientifically proven to improve your relationship dynamics and relationship skills! Outcome studies have found couples who take our program
have significant improvement on 10 out of 13 relationship categories
greatly improve their relationship satisfaction
reduce their chances of divorce by as much as 30%
increase their communication & conflict management skills
Options Programs: Developing Healthy Relationships                                                 New groups start September, 2017
Click here to Learn more about intimate partner violence.
Empathic Life Solutions is pleased to offer group programs for those dealing with intimate partner violence. In addition to our group programs described below, individual counselling is available for men who have experienced intimate partner violence and women who have used abusive behaviours.
All groups are funded by the Department of Social Development and are available free of charge to the community.
Options for Women  Next group starts Sept.21, 2017
Options Women's Group is a program for women who have experienced intimate partner violence in their relationships. Through discussion and activities, women learn about safety, self-empowerment, and healthy relationships. Group sessions are held once a week for 12 weeks. Potential participants must meet individually with a facilitator before beginning group.
Options for Men  Next group starts Sept.18, 2017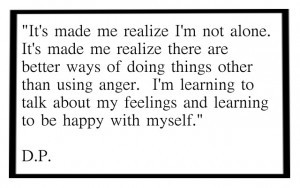 Options Men's Group is a supportive program for men who want to build healthy relationships with their partners. The group helps men move toward the type of relationships they value with their partners, children and others by moving away from the behaviours and ideas that undermine them. Group sessions are held once a week for 12 weeks.  Potential participants must meet individually with a facilitator before beginning group.
Caring Dads Program: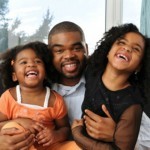 Do you sometimes feel so angry at your child that you feel like blowing up?  Are you concerned that your relationship with your child is not as close as you hoped it would be?  Are you concerned about the level of discipline that you seem to need to keep your child in line?
The Caring Dads program offers a unique opportunity for men to connect as fathers through a combination of group discussions and exercises.  This 12-week program is for fathers who want to improve their relationship with their children and end controlling, abusive, and neglectful behaviour.
For more information or to schedule an information meeting, contact Empathic Life Solutions at 1-506-866-6940.